Stationary seated desk or adjustable desk. It's your choice. ⇅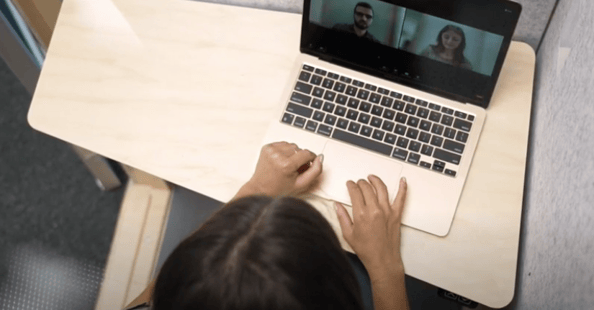 We have either a standard fixed desk or an electric adjustable desk available. Our booths are designed with space and versatility in mind and offer various desk options for your workspace.
With the Zenbooth Solo, you have the option of our stationary seated desk or adjustable sit-standdesk upgrade. The fixed desk height is approximately 40" from the floor while the adjustable desk height ranges from approximately 29" to 55" from the floor.
Our Zenbooth Duo comes standard with an adjustable desk which allows functional space for up to a two-person team. Our Zenbooth Quad is an open-design, multifunctional space and does not include any furniture or desks.
Both the adjustable and stationary desk is the same size of 30" long, with a width of 10.2" nearest the door and 16.74" wide nearest the back wall.